Global Catalyst founded in 12 December 2012 (12/12/12). Global Catalyst has a range of product lines that automates Hyperconverged private cloud, Multi-Cloud Orchestration and StackEazy platforms.
We are rebranding Global Catalyst as "Technitto" and launching OS-VASP (Operating System – Vulnerability Assessment Scanning Platform) is a IT Security and vulnerability assessment product that measures platform security defenses using CSI, DISA and other standard benchmarks. Track them regularly against defined policies and protect your valuable assets.It helps you to Audit , Scan and Fix the Security Issues.
Our unique framework focuses on Linux based platform vulnerability assessment, remote vulnerability monitoring, and compliance reporting
IT Security comes first and we make every effort to ensure that the confidence in the products and services they get from Technitto Solutions.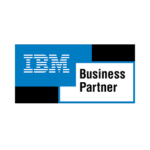 Please write to us at info@technitto.com and we will revert to you at the earliest